Genalog are pleased to reintroduce the Harwin M300 Power Connector Series.
The Harwin M300 Series is a high reliability 3.00mm pitch connector system, developed to withstand harsh environments as found in Aerospace and Defense. It provides a single and dual row cable-to-board and board-to-board solution for applications using up to 10A of power in a small space envelope.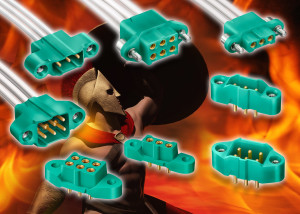 What makes this series unique is the high-reliability contact design that ensures strong signal strength during any extreme vibrations, shock or bump. Some of the key M300 product features include: optional Jackscrews for added security as well as an extended rear potting wall for additional strain relief.