Genalog Is a CEEP Distributor, together we offer a wide range of high reliability and industry standard connectors.
CEEP are an ISO9001:2008 approved supplier of sub miniature D connectors, multi-pin circular connectors, rectangular connectors and power connectors. These products are designed for application in a wide range of industries including telecommunications, automation, transport and military industries amongst others. CEEP also offer the facility to modify standard products to suit your requirements.
Ceep Connector Solutions:
Standard Applications:
Available in over 40 plan-forms, cable to cable or cable to chassis mounting solder and crimp connections, the Series 92 range is ideally suited to standard applications.
Harsh Environment:
The Series 92 range from CEEP has been designed to meet the needs of the maritime, military and oil and gas industries.
Lighting and Theatre Lighting Connectors: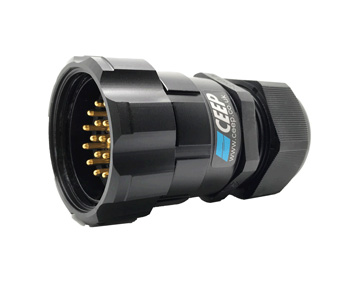 Ceep's Series 92 Lighting connectors are compatible with all industry leading brands.
Bespoke Solutions:
With over 25 years of design experience Ceep Ltd are the ideal choice when looking for a bespoke solution.
Power/Data Transfer:
For applications where power transfer is an issue, the Series 92 range of circular connectors are an ideal solution.
High Power Maritime/Port Crane Connectors:
Ceep's Al range is suited to applications requiring high power in various heavy conditions.
IT & Telecoms, Sub-D Connectors:
Sub-D Connectors/hoods and accessories serve a wide range of applications including data, railways, telecoms and industry in general.