OPTIONS ON A VAST SCALE FROM SIMPLE CRIMPING AND HOUSING TO COMPLEX LOOMS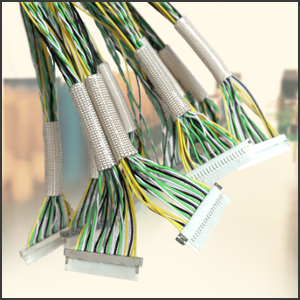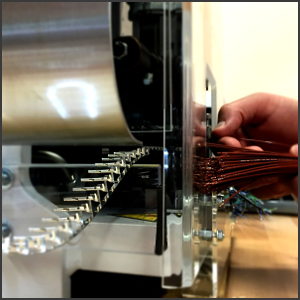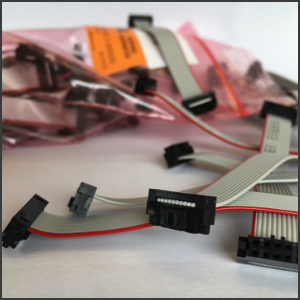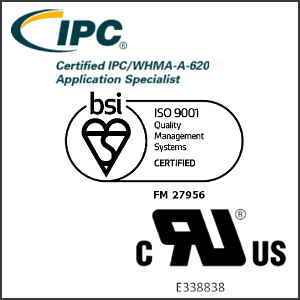 Harnessing and Box Builds
With our emphasis on offering the maximum supply chain solution, the ability to manufacture cable assemblies and box builds has proved invaluable to many of our customers. The introduction of UL approval and ongoing investment in production equipment, production software and key personnel has strengthened our position in this market.
Our technical expertise and the advantageous pricing from our distribution partners, blended with our supply chain experience enables us to offer bespoke products with our second to none distribution service.
Please some examples of our assembly styles offered below, but they are by no means the limits of our capabilities, please ask if you need something not shown here...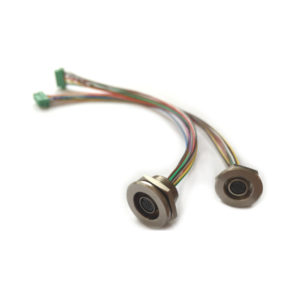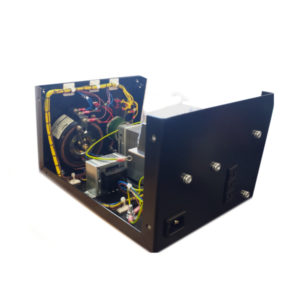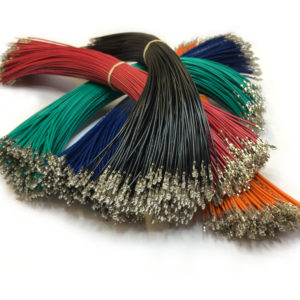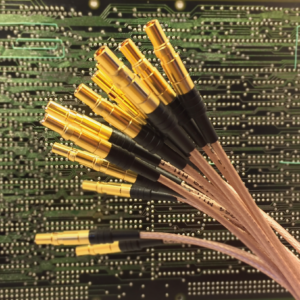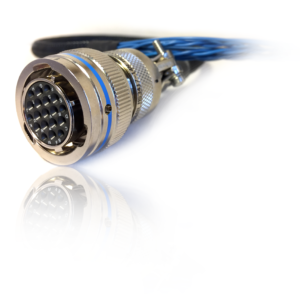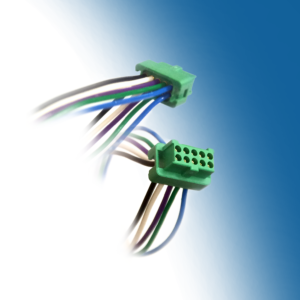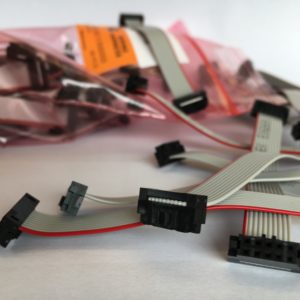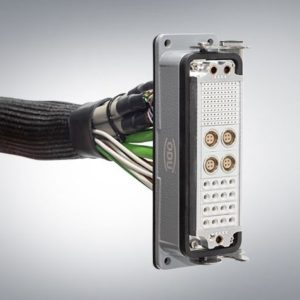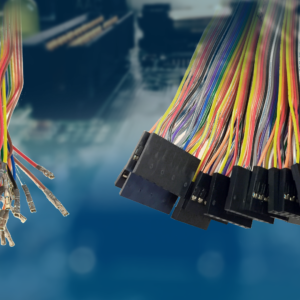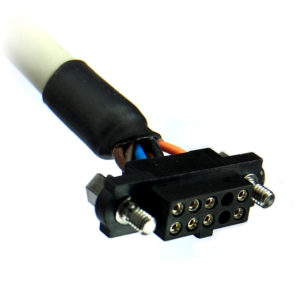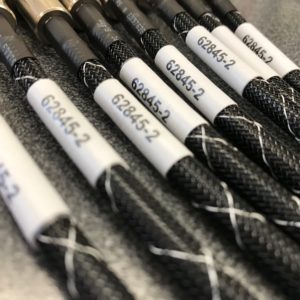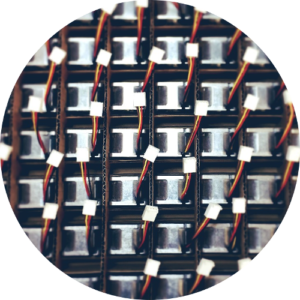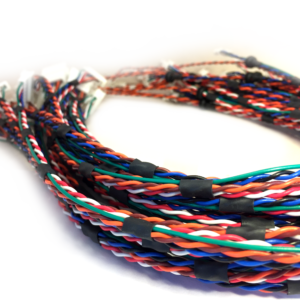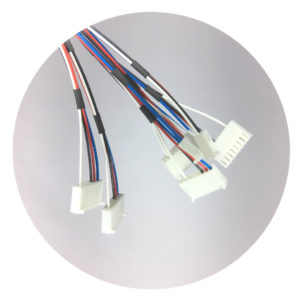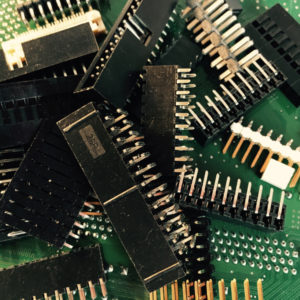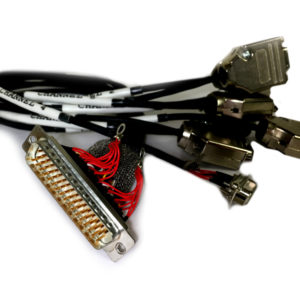 Automated Tooling and other Equipment

Helping make us as efficient and cost effective as possible is our dedication to the continual improvement to our production faculties. This could be from just expanding our ever growing (over 380 listed) range of tools consisting of applicators for automated machinery (see right) to bespoke job loading and management software developed in-house (Prodman).
With this in mind it is more than likely we already have the tooling required for the job you need undertaking. We have automated production equipment for the following connector manufacturers: 3M, Tyco/Amp, Amphenol, Bel-Stewart (RJ styles), Cinch, Circuit Assemblies, Deutsch, Don Connex, FCI (JAE), Fischer, Glenair, Harting, Harwin, Hirose, ITT Cannon, JST, Kings Electronics, Lemo, Lumberg, Molex, ODU, Oupin, Radial, Samtec, Souriau, Takbro, Viking and Yamaichi and many more to various mil-spec.

All our machines undergo regular inspection and testing.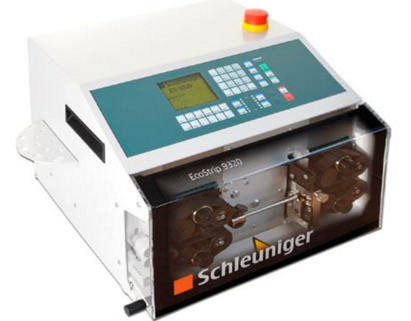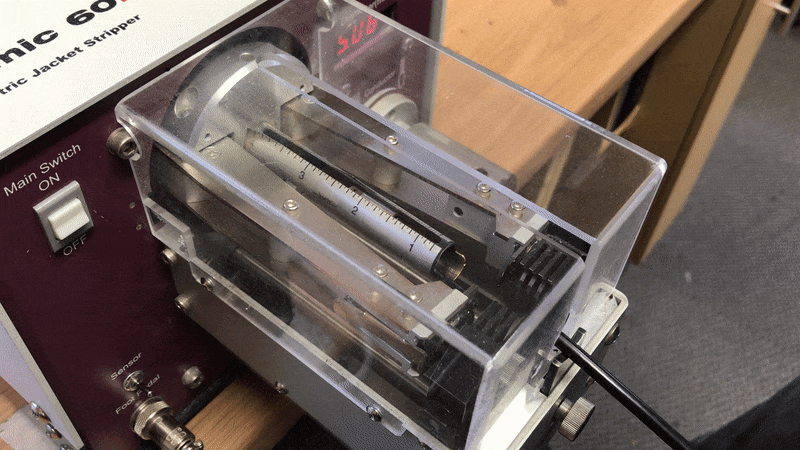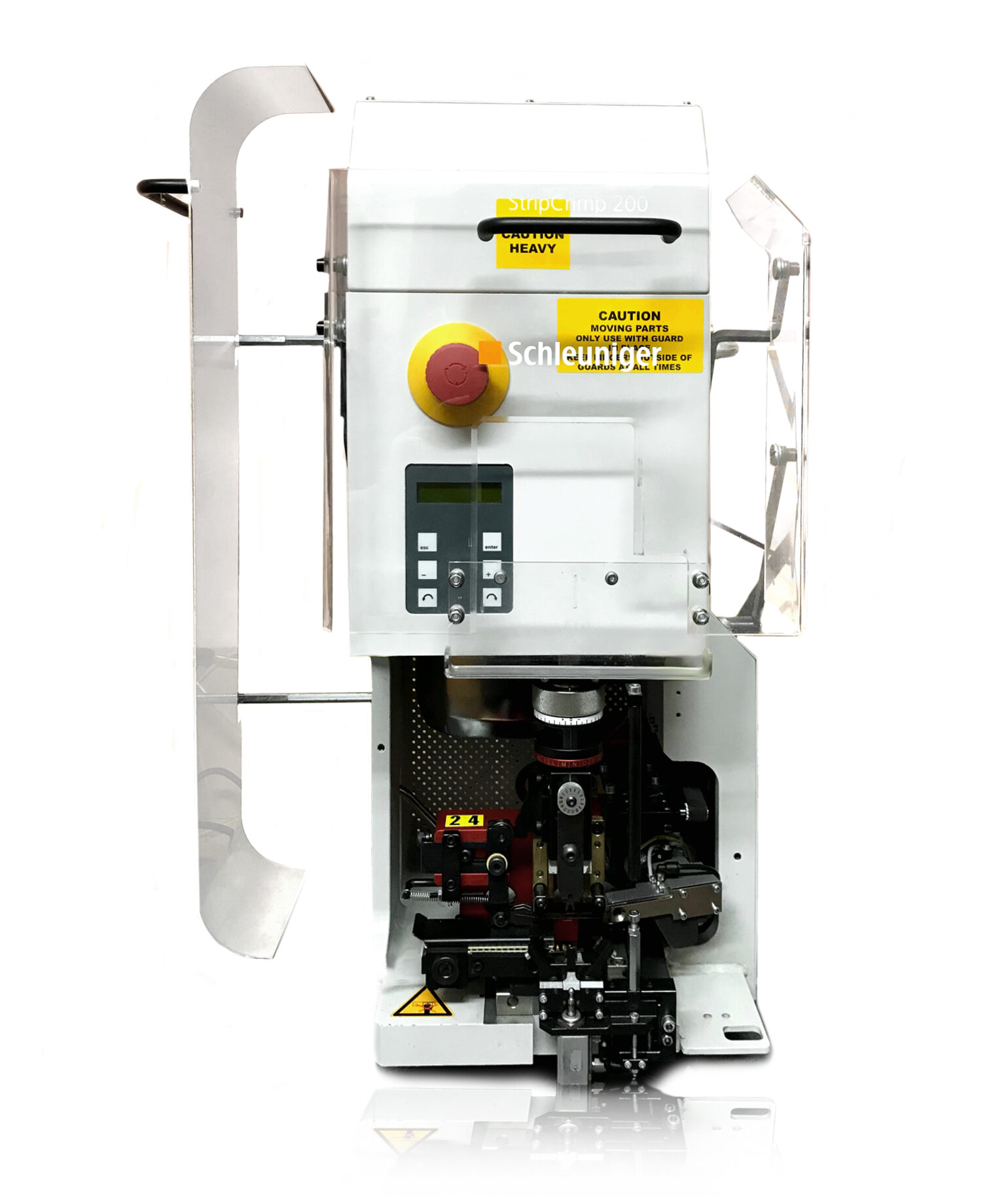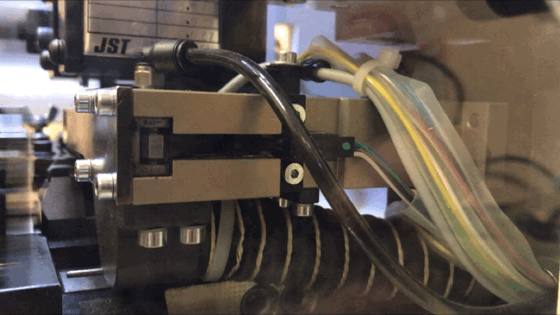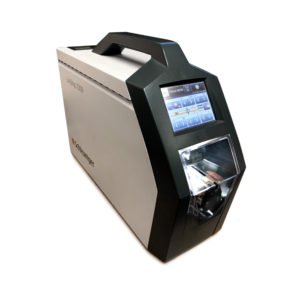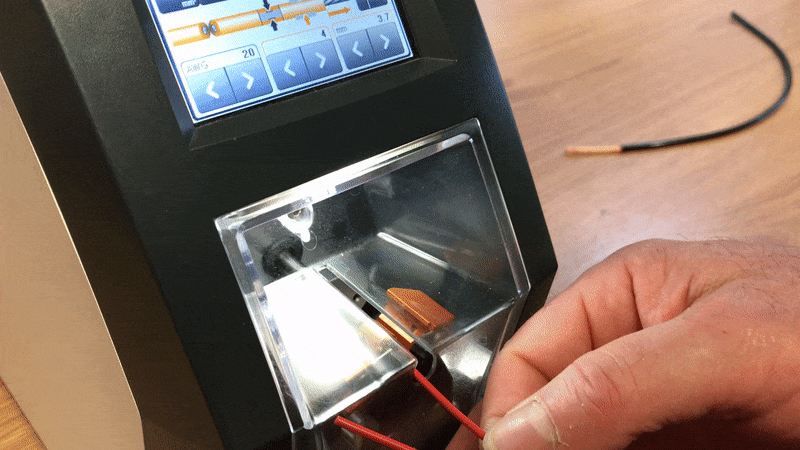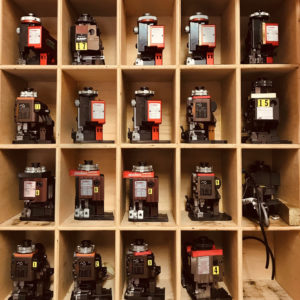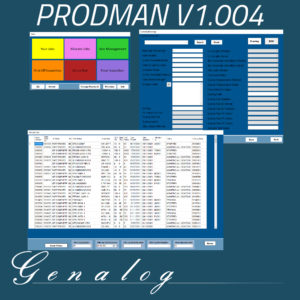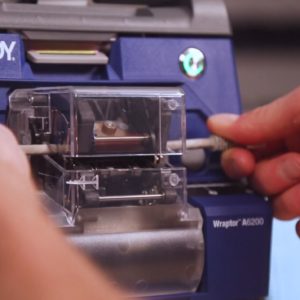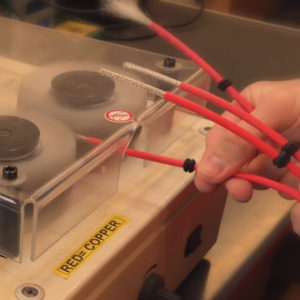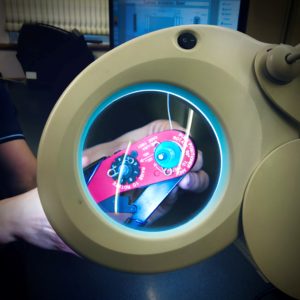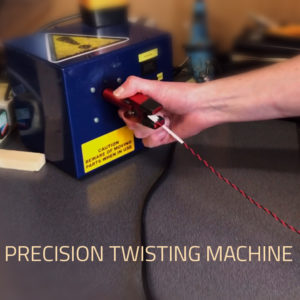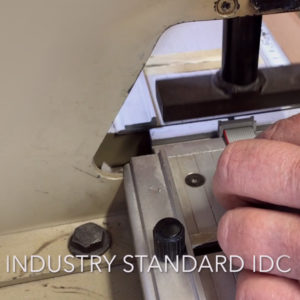 Quality Assurance and Testing
Please see our full approvals and quality policies webpage.

We accommodate a number of audits/vendor inspections by our key, blue-chip, customers and are independently audited by both BSI and UL on a regular basis. Customers can be confident that in addition to ISO and UL approvals, all of our production staff have been trained and certified to IPC/WHMA-A-620.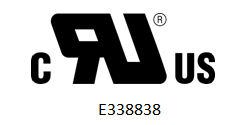 Genalog's Underwriters Laboratory (UL)  "Wiring Harnesses" certification (ZPFW2 and ZPFW8) under file no. E338838 gives us the ability to produce cable assemblies with UL labels, which is now a requirement for any customer subcontracting their cable harnesses where their end products are UL recognised. This is effective globally so please contact us if you need UL approved cable assemblies.

IPC/WHMA-A-620 ensures that we adhere to this standard that prescribes the practices and requirements for the manufacture of cable, wire and harness assemblies. The standard describes materials, methods, tests and acceptability criteria for producing crimped, mechanically secured and soldered interconnections, and the related assembly activities (corresponding lacing/restraining criteria) associated with cable and harness assemblies.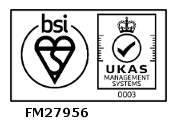 Genalog is also proud of our ISO 9001:2015 approval. By rigorously enforcing an ever improving quality management system our customers can be satisfied of the highest level of service and supply.
Testing Facilities
To ensure that our customers are confident in the quality of the assemblies they receive, all goods are 100% tested before leaving our premises. Added to this we have a vast array of equipment for testing various elements of a cable assembly, e.g. accurate pull testing, hi-pot voltage testing, digital microscope crimp quality inspection and many others all of which have the data logged for future reference.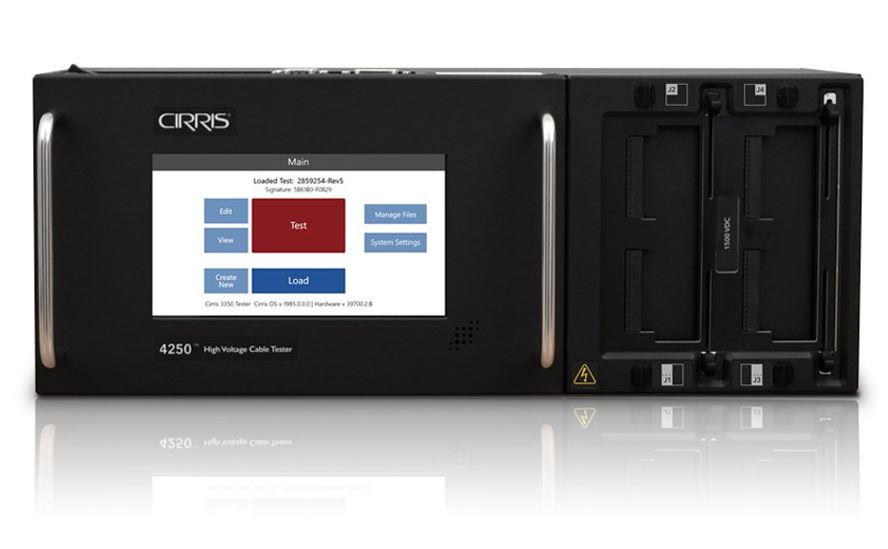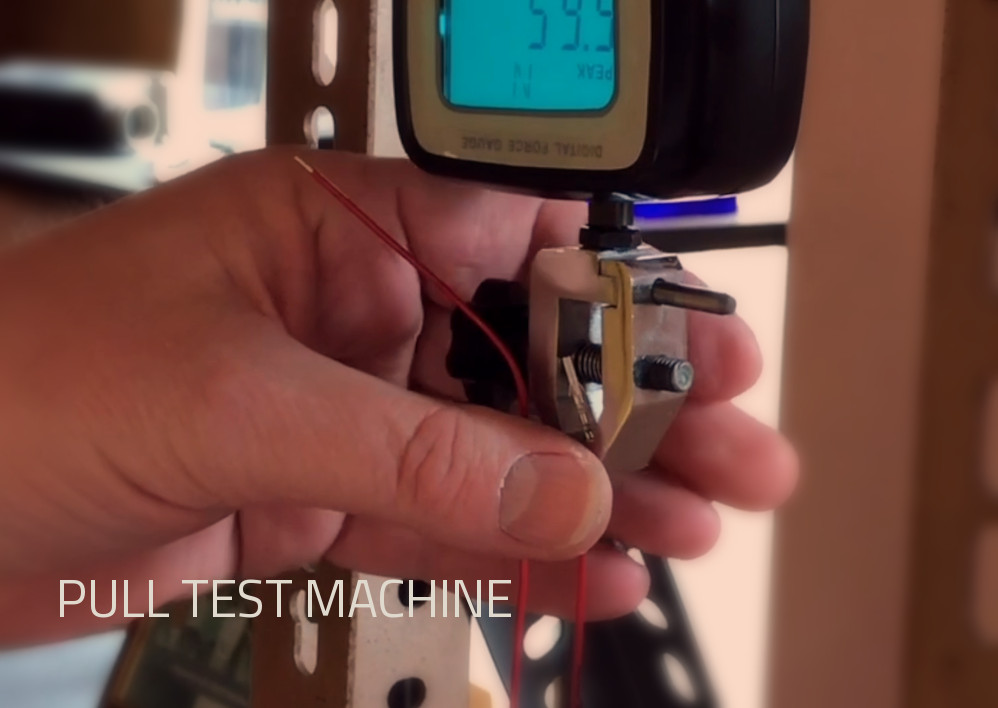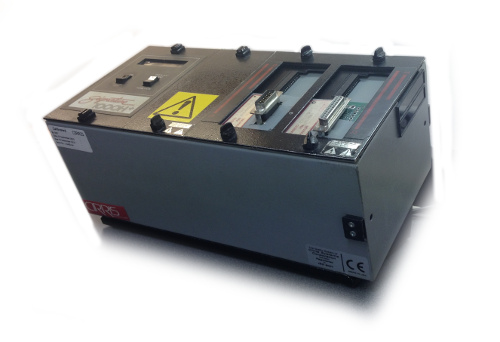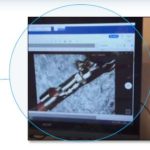 Supply Chain Solutions

At Genalog we are able to supply manufactured cable assemblies in the same way as individual components through a whole host of purchasing programs such as KANBAN, POURS, JIT, Consignment stock and others. Customers can be confident that this will reduce their onsite inventory and also reduce their commitment to finished goods, resulting in an overall reduced commitment should assemblies be up-issued.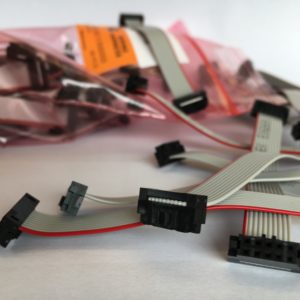 Standard holding order last for 12 months even for complete bespoke assemblies, fixing prices for far longer than components prices in the current global climate. Let us know whatever schedule you require and we are ready to respond via phones, email, virtual meeting at all times during our working day.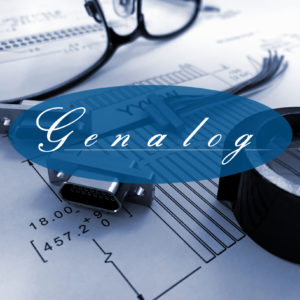 We build in batches of 1 to 10000's and supply harness to a whole raft of different markets, from very basic single wire assemblies to highly complex, laced looms for Military, Medical and Transport applications.