Genalog are an ISO9001:2008 approved distributor, certificate number FM27956.We ensure quality
through the assessment of all our suppliers and through a strict test / inspection procedure for all value added cable assemblies.

Added to our profile we can now offer the Component Recognition Program of Underwriters Laboratories Inc. "Wiring Harnesses" (ZPFW2 and ZPFW8) under file no. E338838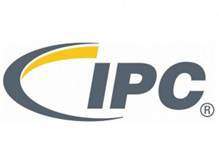 In order to ensure the highest quality product, all of Genalog's production staff are either trained to or in the process of being trained to IPC/WHMA-A-620 by our own in-house trainer.
---
GENALOG ENVIRONMENTAL POLICY STATEMENT
We believe that businesses are responsible for achieving good environmental practice and operating in a sustainable manner.
We are therefore committed to reducing our environmental impact and continually improving our environmental performance as an integral and fundamental part of our business strategy and operating methods.
It is our priority to encourage our customers, suppliers and all business associates to do the same. Not only is this sound commercial sense for all; it is also a matter of delivering on our duty of care towards future generations.
Our policy is to:
Wholly support and comply with or exceed the requirements of current environmental legislation and codes of practice.
Minimise our waste and then reuse or recycle as much of it as possible.
Minimise energy and water usage in our buildings, vehicles and processes in order to conserve supplies, and minimise our consumption of natural resources, especially where they are non-renewable.
Operate and maintain company vehicles with due regard to environmental issues as far as reasonably practical and encourage the use of alternative means of transport and car sharing as appropriate.
Apply the principles of continuous improvement in respect of air, water, noise and light pollution from our premises and reduce any impacts from our operations on the environment and local community.
As far as possible purchase products and services that do the least damage to the environment and encourage others to do the same.
Assess the environmental impact of any new processes or products we intend to introduce in advance.
Ensure that all employees understand our environmental policy and conform to the high standards it requires.
Address complaints about any breach of our environmental policy promptly and to the satisfaction of all concerned.
Update our environmental policy annually in consultation with staff, associates and customers.
---
GENALOG QUALITY POLICY
Genalog Limited is dedicated and committed to a Quality Management System to control the stockholding and distribution of electronic and electro-mechanical components and cable, and the production of cable assemblies and value added items to customer specifications. To achieve this objective, the company recognises the need to have planned effective management working to a quality system that meet the criteria set out in ISO9001.
Within the management system all personnel in the organisation shall endeavour to ensure that the company's services are: –
Fit for purpose for which they are intended.
Safe in the use for which they were intended.
Genalog Limited shall at all times comply with statutory and regulatory requirements with specific responsibility towards Health & Safety.
It is the specific responsibility of the top management to ensure a programme of continual improvement by setting company objectives and ensuring the resources are available for completing, analysing and reviewing these objectives and all other aspects of the quality management system.
All procedures referenced in the quality manual and detailed in the supplementary process maps have been approved by the undersigned.  It is the express responsibility of all senior staff to ensure that all Genalog Limited personnel are aware of, and work to, the quality management system.
---
RoHS / WEEE
RoHS (Restriction of Hazardous Substances) and WEEE ( Waste Electrical and Electronic Equipment ) requirements are laid out by the EU.
As a Distributor of components and a supplier of assembled product Genalog is not a manufacture.
Not all industry sectors are subject to this legislation, and as Genalog supplies and stocks both RoHS and non-RoHS product, customers must specify their requirements at the time of enquiry/order. Compliance of product is indicated on our order acknowledgments, delivery paperwork and invoices.
If you have any specific requests or concerns regarding any components supplied by Genalog, please Email The Genalog Quality Manager
---
REACH STATEMENT
REGULATION (EC) No 1907/2006 OF THE EUROPEAN PARLIAMENT AND OF THE COUNCIL of 18 December 2006 concerning the Registration, Evaluation, Authorisation and Restriction of Chemicals (REACH)
As a responsible supplier to many major customers, we have reviewed the regulations to understand our responsibilities.
We have proactively contacted all of our suppliers to ensure that they are aware of the regulations and based on their responses, to the best of our knowledge none of the items that we sell contain any of the SVHC substances currently included in the REACH regulation.
As a distributor of electronic components Genalog Limited is not involved in the manufacture of products we supply. We therefore are not responsible for registering any items under these regulations.
If we become aware of any products that are affected by the REACH regulation, we will communicate this to our customers concerned.
The contact at Genalog Limited for any issues relative to REACH will be the undersigned and is contactable by e-mail. Email The Genalog Quality Manager
---
Conflict Materials
As an ethically aware company that is a supplier to many major companies we are aware of the requirements set out in Section 1502 of the "Dodd-Frank Wall Street Reform and Consumer Protection Act".
Genalog is proactively and continually contacting its supplier base to ascertain their compliance, to-date and the best of our knowledge all the products Genalog supply conform with the requirements.
If we become aware of any products that are affected we will communicate this information
on to the relevant customers.
If you have any specific requests or concerns regarding any components supplied by Genalog, please e-mail The Genalog Quality Manager
---
Our Recruitment and Employment Principles
We embrace principles supportive of equal treatment without discrimination and with the protection of employment law for all staff.
They are broadly based on principles developed by the United Nations and Institute for Human Rights and Business regarding migrant workers. However, we have chosen to extend relevant principles to all our staff.
We treat all staff equally; without discrimination and with respect for their human rights. All staff enjoy the protection of relevant UK law in respect of their employment.
In particular:-
We bear the full costs of recruitment and do not charge staff fees for hiring, placing or promoting them.
We provide written statements of terms and conditions of employment to all staff as required by law. These documents explain everything in a clear and transparent way.
We support the right to seek, obtain and hold employment without discrimination and with complete respect for dignity.
We do not coerce anyone to work for us. When you choose to work for us you do so voluntarily.
You must prove your entitlement to work in the UK. However, we do not hold or retain original passports, identity documents or residency papers. You should retain such documents personally.
Everyone is paid regularly, in accordance with their terms and conditions. We provide a written summary of pay and deductions (pay slip) on every occasion.
Everyone has the right to join or not join a trade union at their complete discretion.
We provide safe and decent working conditions with suitable training as necessary. Our operations comply with or exceed statutory health and safety standards.
We provide formal grievance provisions through which staff are free to lodge a work related complaint or raise a matter of concern.
We do not impede anyone's freedom of movement or their opportunity to seek employment elsewhere.
Our Supply Chain
We also encourage our suppliers to endorse such principles to demonstrate their opposition to human trafficking and modern day slavery.