Unrivalled innovative technology
Omnetics Flex Pin Contact: Micro & Nano Mil Connectors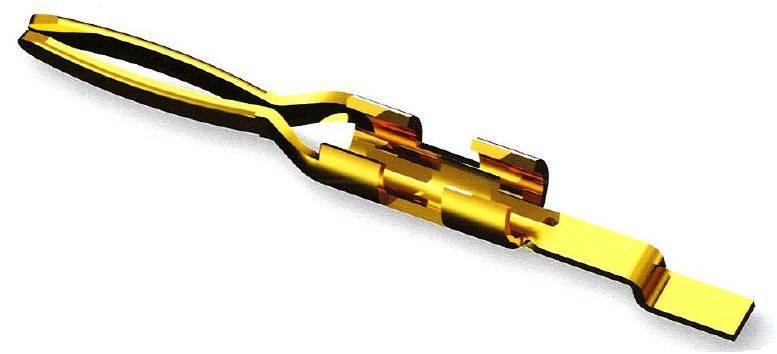 The Flex Pin contact is inter-mateable with all MIL-DTL-83513/MIL-DTL-32139 sockets. Its ruggedised design passes the shock and vibration requirements of each military specifications. Independent testing has also proven that the Flex Pin contact is even able to withstand the intense shock and vibration of the geophysical drilling market.
Omnetics Flex Pin contacts are all plated with 50 micro inches (1.27 μm) of gold over 50 micro inches (1.27 μm) of nickel. All pins are plated post forming to insure a non-porous surface.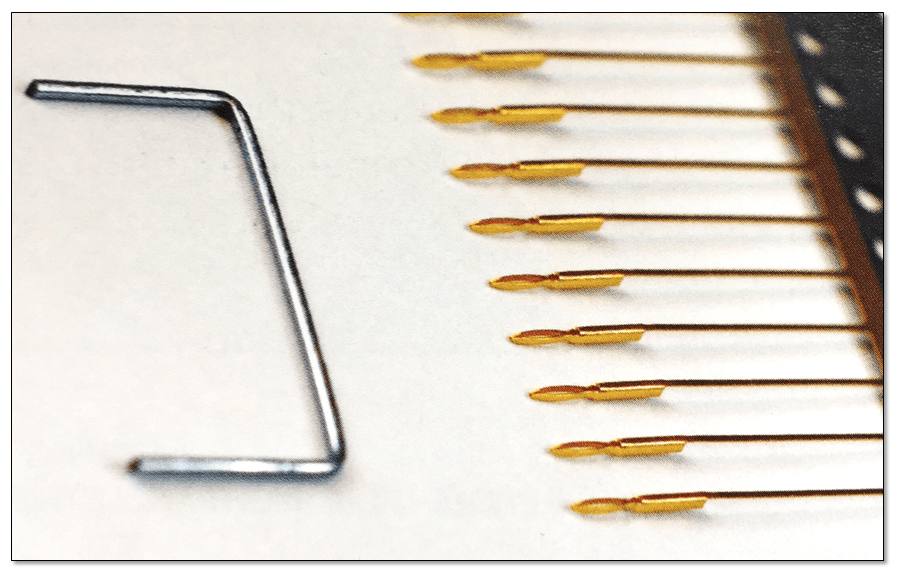 The Omnetics Micro Flex Pin has been in successful production for over 25 years. Omnetics removed the extra crimps and welds from the twist pin and designed the elegant one piece alternative which is able to maintain the same performance as the overly complex twist pin.
The elimination of the extra joints mean that points of potential fatigue, failure and resistance have been removed. Micro Flex Pins are rated at 3 amps each and are the foundation of Omnetics' Micro-D & MIL-DTL-83513 series of connectors. Nano Flex Pins are rated at 1 amp each and are the foundation of Omnetics' Nano-D (Bi-Lobe®) & MIL-DTL-32139 series of connectors.
Genalog is happy to supply quotes, samples, further technical spec or just a conversation discussing best products for customer applications. Get in touch!
Head over to the Omnetics website to learn more about their innovative designs that are pushing the boundaries of technology in the nano and micro interconnect industry. Did you know? Omnetics were among the select few companies charged with actually writing the above Mil-Spec.