EcoFlex PUR From Alpha Wire
In addition to Alpha Wire's EcoGen range of compact, lightweight, zero halogen wire and cable, Alpha Wire have now introduced the NEW EcoFlex PUR. This cable provides continuous flex, reduced size and weight and zero halogen construction in a rugged, oil-resistant cable for continuous flex applications.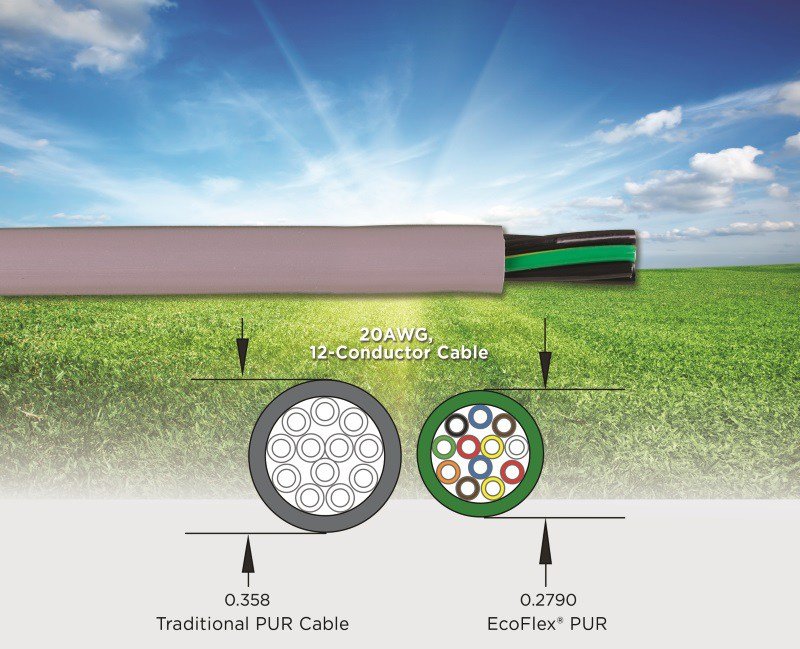 The New EcoFlex PUR cable uses mPPE insulation and a tough, abrasion-resistant polyurethane jacket that enables reliable 600 V performances in cable that's up to 40% smaller and 44% lighter than typical continuous flex cables.
The zero halogen PUR jacket offers exceptional abrasion resistance, resists oil and UV radiation, and remains flexible at temperatures down to -40°C. Its mPPE insulation contributes to size and weight savings, and enables the cables to meet RoHS and REACH requirements for the elimination of hazardous substances and recyclability.
EcoFlex PUR cables are currently available in over 120 standard shielded and unshielded configurations, and up to 36 conductors.
Download the EcoFlex PUR brochure Here……
ffer!