Push-Pull Circulars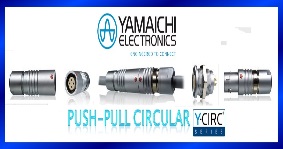 The Yamaichi Y-Circ series offers and improved Push-Pull circular connector range. This particular range is designed, qualified and produced in germany, which allows Yamaichi to adapt quickly to the growing needs of the European Market.
M300 Power Connectors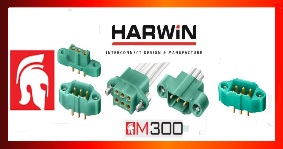 Harwin's M300 series is a high reliability / high performance, 3.00mm pitch connector system which has been developed to withstand harsh environments as found in Aerospace, Defense and other Industrial sectors.
Quick Lock USB 3.0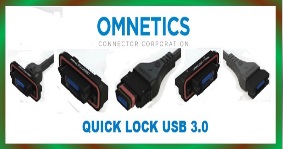 The introduction of the Quick Lock USB 3.0, Omnetics will be able to meet the demand for higher signal speeds and uninterrupted performance for harsh environments field connectors.