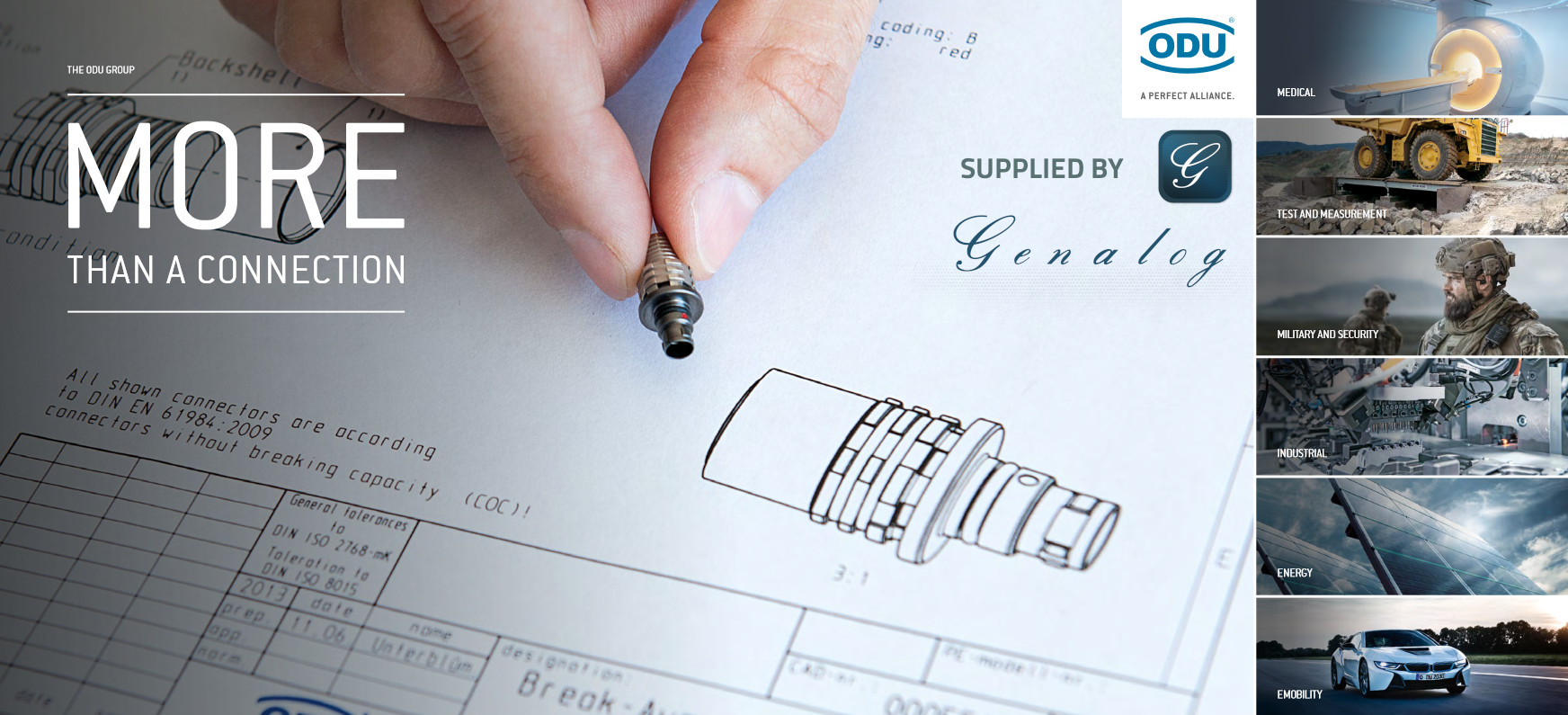 Genalog is a Franchised Distributor for ODU based in the UK, together we offer a wide range of high quality push-pull connectors.
ODU are a German based connector manufacturer, whose products can be used for medical technology, telecommunications and cellular phones, measuring technology, industrial technology and engineering, data technology aerospace and nuclear and military technology applications.
Flagship Ranges
The MEDI-SNAP connectors have an outside diameter of 14mm with 2 to 14 contact positions and an operating temperature of -40°C to +120°C. The plastic housing means the connector can be steam sterilized or autoclaved so the connector is chemically resistant. Therefore they are an excellent fit for the medical sector.

---
RESOURCES - As ODU Distributor, Genalog can support both your supply chain needs and your design technical queries.