Never compromising power or signal Omnetics product feature COTs (connectors off the shelf offered in 7-10 working days by Genalog), Standards and Custom connectors for industries such as Military, Aerospace, Space, Defence, Oil and Gas, Medical and any other technology oriented OEMs that require the best suited and most reliable tech for their mission critical operations.
You will find below and on subsequent pages details on each of the long held ranges, proven now in many well known projects around the globe, as well as the cutting edge designs just being released that push the boundaries of current capabilities in high speed and could just be perfect for your also cutting edge design.

Genalog is UK distributor for Omnetics Connector Corp, and together we offer a wide range of ultra-reliable, ultra-rugged Nano D, Micro D, circular and strip connectors. Some of the lightest, low profile and space efficient connector systems in the world market.

Omnetics Connector Corp are a worldwide designer and manufacturer of micro and nano miniature interconnect products, centering around their flex pin technology that out performs the scaled down twist pin variants in the industry at present.
Nano D (Bi-Lobe) Connectors
---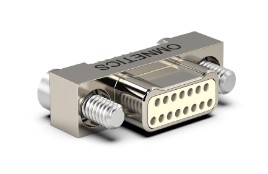 Circular Connectors (Micro & Nano)

---
Omnetics hi-rel, harsh environment, Micro-D connectors are built to meet and exceed MIL-DTL-83513. These connectors are highly rugged and compact in design. The standard COTs parts are available in shell sizes 9 to 51 contacts.
The Bi-Lobe® range of connectors are built to meet or exceed MIL-DTL-32139 requirements. Key to their high reliability is the Mil. Spec. performance of the unique Omnetics Flex pin and socket system on a tiny 0.635 mm pitch.
Omnetics Circular connectors are available in either 1.27mm or 0.635 mm pitch. These connectors provide a rugged and reliable solution in the harshest of operating environments.
Polarized Nano Connectors
---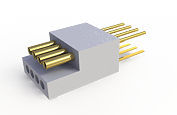 Strip Connectors (Micro & Nano)

---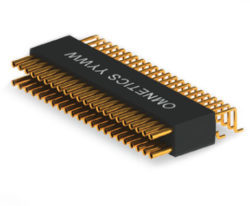 Hybrid Connectors (Signal/Power)

---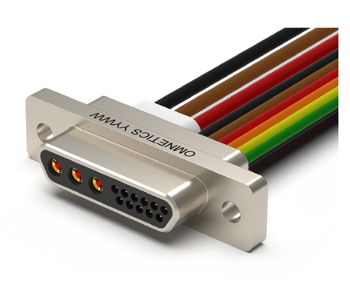 Omnetics PZN (Polarized Nano) connectors offer some of the smallest board to cable mounted connectors in the industry. Using the most rugged Nano-pin to socket systems they assure high performance in low profile light weight interconnections.
Omnetics' Strip connectors are low-profile, available in either 1.27mm or .635 pitch across a wide range of termination styles and latching options. Single and Dual row available.

Wide choice of configurations in standard Micro-D shell sizes to house your specific requirement mix of power (3AMP) and signal contacts.

High Speed Connector Systems

---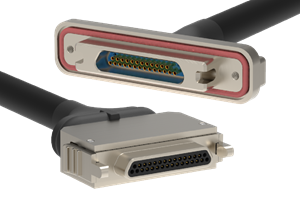 Nano Coax Connectors (50Ω)

---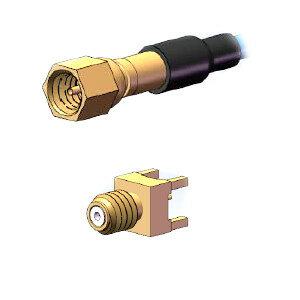 Various configurations in Omnetics connectors to allow you to run USB 3.0, Cat6a, Camera Link and HDMI 2.0
Omnetics Nano Coax contacts are available either in a Hybrid Micro-D or as a standalone contact. The Hybrid Micro-D offers a variety of coax/signal configurations to provide the greatest flexibility in circuit design while ensuring that the connector is kept to the minimum necessary size.
Omnetics' designs these connectors to meet or exceed IP68 specifications. Find a solution that'll meet the demands of being in a harsh environment.
Latest Omnetics Literature and articles
---