Genalog
 are pleased to announce the launch of Harwin's new datamate high power contacts.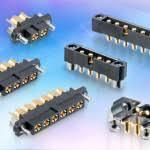 The new contacts double the current rating of the power contacts available from 20A to 40A nominally and the contacts can perform even at high temperatures up to +150degC.
In cable-to-board and board-to-board applications, the high power contacts offer design flexibility whilst performing at high current capacities.
Suited for aerospace applications, the high current contacts offer high durability, compact size and can operate over a wide temperature range.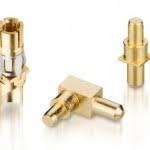 High current rating over a wide temperature range
Gold plated contacts offer high durability
Meets customer system with high performance contacts reduce space and weight
Suited for use in harsh environments where high vibration, shock and extreme temperatures are experienced