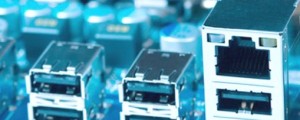 Yamaichi supports your needs with a wide variety of card connectors, internal connectors and I/O connectors. The product range also includes excellent high speed con
connectors, cables and cable assemblies.
Yamaichi offer a wide:  IP20/ IP50/ IP67/ IP68 / IP69K product range for factory controlled industrial applications.
---

Push Pull Circular Connectors Y-Circ P: 
The Yamaichi Y-Circ series offers and improved Push-Pull circular connector range. This particular range is designed, qualified and produced in germany, which allows Yamaichi to adapt quickly to the growing needs of the European Market. The high grade of vertical range of manufacturing ensures the highest quality and short delivery times. The Y-Circ portfolio includes also various matching accessories for the Y-Circ P circular connector series as well as cable assemblies.
Features of the Y-Circ P range:
Solder and Crimp Contacts.
2 to 30 Pin counts.
Available in sizes of 9, 12, 15 & 18.
Different push-pull connector types with various keying systems.
Special CAT6A versions for 10Gbit/s high-speed data transmission.
IP50 rated.
Chrome surface / Also black chrome available.
360ᵒ EMI Shielding.
---
M12 Circular Connector Y-Circ M:

The Y-Circ M series can customised individually according to the requirement of the customer. Optional Part can be added to the connector depending on the customer needs.  The free configuration options ensures the best price to performance ratio.
---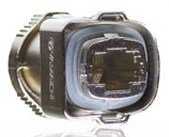 RJ45 Industrial Connectors Y-Con:
The approved Yamaichi Y-Con range has been developed to withstand the harshest industrial applications, factory automation, Industrial Ethernet and other fieldbus assemblies. It is a flexible, modular and extendable product line.
---
USB Industrial Connectors Y-Con: 

The Y-Con USB connector system encased in plastic to withstand harsh environments with the protection type IP20 or IP67 / IP68 / IP69K. The Y-Con USB also has the following features:
Special IP20 Lock mechanism for improved vibration resistance.
Warranted fully backwards compatibility of the components.
Optimized flange which was adapted to the sealing characteristics of the Y-Con cover.
---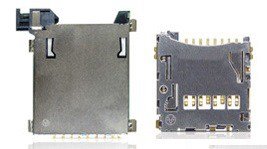 Card Connectors:
Yamaichi offers wide range of state-of-the-art Memory and Smart Card connectors for all major SIM Cards and SD Cards as well as CompactFlash types and PCMCIA applications. All products support the latest flash memory card standards. Advantages:
Different locking Mechanisms as push/push, tray, pushlock.
Very broad product range.
Products designed according to individual customer needs.
Slimmest designs.
Miniaturization.
---

High Speed Connectors:
Yamaichi is one of the leading companies for high speed connector products in the field of Datacom / Telecom. Our portfolio includes solutions for Advanced CMT, Advanced TCA and µTCA as well as for CFP and QSFP. Most of our Telecom/Datacom connectors are compliant with international standards issued by MSA or PICMG. Advantages:
Telecom products according to PICMG or MSA standard.
Excellent Technical behavior.
Highest standards of transmitting quality. dat rates until 100Gbps.
Special YFLEX technology: outstanding electrical connectivity and dimensional stability, minimization of EMI emissions.
Connector and cable systems for a large variety of different applications, e.g. consumer devices, automotive electronics, telecom network equipment
---
Internal Connectors:

Yamaichi offer state-of-the-art board-to-board and board-to-cable connectors with pitches from 0.5mm to 4.2mm. This portfolio includes a very wide variety of different versions to meet to customer requirements exactly.The standard program for B-t-B and B-t-C connectors is rounded out by some special series, including:
The Y-Lock Pullforce connector and cable system is designed with an easy, quick and secure "One Push Lock" assembly for a board-to-cable 1.0 and 0.5 pitch connector system.
The BEC Board Edge connector series with 230 pins for module cards (also according to the MXM1.0/QSeven standard) is made for the harsh requirements of automotive applications.
Power connectors which can transfer up to 7A at a pitch of 4.2mm
---
Yamaichi offers connector portfolio for all standard I/O interfaces. All interfaces can be served from the board or the cable side.The I/O connector program covers the latest standards like USB3.0, HDMI and SATA as well as the well-known series like D-Sub, HDD-Sub, SCSI, MDR and MiniDin. Advantages:
Connectors for all relevant standard interfaces.
Connectors and matching cable assemblies available.
Broad product portfolio for applications in different markets.
Customer-specific I/O connector solutions available.
---
Yamaichis' cable portfolio includes flat cables in different pitches and in bonded or unbonded versions, high-density flat cables formed in an S shape within a PVC jacket, round multi-pair cables in different AWG sizes and also twisted-pair conductors. The flexible YFLEX printed circuit technology for high speed connectors uses specific LCP insulation.
Flat Cable.
Flat / Round Cables
Round Multi-Twisted Pair Cables.
---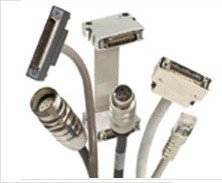 Cable Assemblies:
Yamaichi offer cable assemblies from small to high volumes. Our competence includes not only standardised assemblies but also specific designs, customised harnesses and complex systems. Yamaichis' "All-in-One Service" can find the right cable solution for any customer, according to your needs.
Custom Cable Assemblies.
Standard Cable Assemblies.
---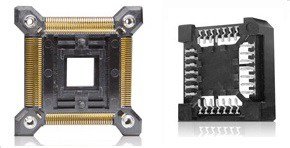 Production Sockets: 
Yamaichi offer production sockets for QFP, SOP and PLCC in different grid sizes and pin counts and arrays in through-hole technology, as well as customer-specific mounting. Portfolio Includes:
SOP
QFP / TQFP / BQFP
PLCC
PGA / SPGA (ZIF)
SO-DIMM Module Sockets.
---
If you need anymore information regarding Yamaichi Connector Solutions please Click Here.