Genalog is the sole UK distributor for Omnetics Connector Corp, and together we offer a wide range of high quality Nano/Micro D, circular and strip connectors.
Omnetics Connector Corp are a worldwide designer and manufacturer of micro and nano miniature interconnect products, featuring COTS, Standards and Custom connectors for industries such as Military, Aerospace, Defence, Medical and other technology oriented OEMs.
---
Micro D Connectors: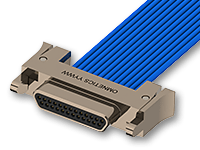 Thier high reliability micro-D connectors are available with a quick latch system. These connectors are highly rugged and compact designs are in sizes are available in shell sizes 9 to 51 contacts.
Micro-D connectors are built to meet or exceed specification of MIL-DTL-83513.
The Micro-D connectors incorporate the one-piece gold flex pin design for greater shock and vibration resistance. They will also operate from -55ºC to 125ºC.
---
Nano-D / Bi-Lobe Connectors: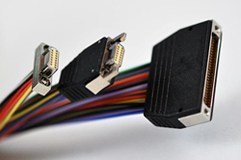 Their Bi-Lobe connectors are built to MIL-DTL-32139 design specifications.
Key to their high reliability is the Mil. Spec. performance of the "Omnetics Spring Pin" and socket system @ 25 mil. pitch.
---
Circular Connectors: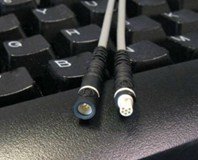 Omnetics Circular connector are available in either
1.27mm or .635 mm pitch.
These connectors provide a rugged and reliable solution in the harshest of operating environments.
---
Strip Connectors: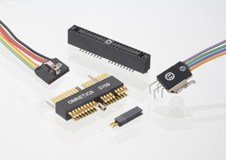 Omnetics' Strip connectors are low-profile, available in either 1.27mm or .635 pitch and termination types include Wire-to-Wire, SMT and Thru Hole.
---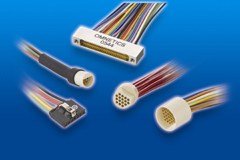 COTS (Commercial-Off-The-Shelf) Connectors:
Their Micro and Nano miniature connectors are available in a wide variety of terminations and are designed to save space, and weigh.
Ready for overmoulding and insertion into handheld probes and instruments.
---