BRADY PRINTERS, LABELS, SIGNS AND ACCESSORIES
Supply, Support and 100% Customer Service from Genalog Ltd for Brady Labels
---
Genalog is a Franchised Brady Distributor, together we offer a wide range of high quality, labels, signs, printers and associated products for whatever your harsh environment identification needs may be.
Complimenting our component and cable harness supply, what labelling do you need?
----
"

Brady products are not your average labels, signs and die-cut parts. Brady products perform no matter what – in extreme manufacturing temperatures, in chemicals and weather exposure, some even in electrical blackouts – providing critical information that protects premises, products and people, whenever and wherever it's needed. And we set the standards for precision, quality, durability and reliability. So when product performance matters most, Brady is the right choice

"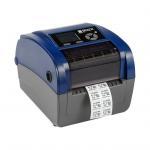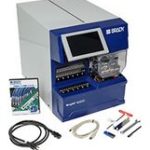 If you require just consumable product for your existing machines, be it labels, ribbons, or anything else, please just get in contact with Genalog for immediate service.
Having worked together for many years, Genalog has supported Brady in their mission to be the top performing manufacturer of identification and safety solutions. Because of our well trained sales team on hand we are able to help with decisions on everything from label material or printer choices to supply chain options and flexible ordering styles.
In their words;
"Brady Corporation is an international manufacturer and marketer of complete solutions that identify and protect people, products and places.
At Brady, commitment to performance drives our business decisions every day. We design our products and solutions to perform in ways that others simply don't. Our people perform in ways that regularly exceed expectations.
And our focus and discipline as a company works toward solid, long-term performance for our customers and shareholders. In short, the essence of Brady, and subsequently our brand is centred on "performance"."