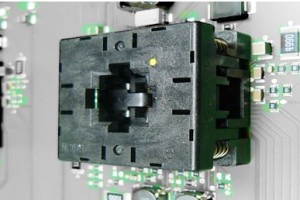 Yamaichi is your competent partner for all challenges involving contacting and signal transmission, guaranteeing full system performance to your specification. From contacts for various semi-conductor components and their multitude of packages, to manual and automatic tests, to complex and highly integrated test applications.
Contacting – Semiconductor:

Outstanding products for contacting semiconductor devices have been the key focus of Yamaichi for decades. Regarding the Burn-In-Sockets Yamaichis' portfolio includes a wide range of components starting with:
Pin Through Hole Devices – from SIP and (S)DIP to ZIP and PGA's.
SMT Socket –  solutions for surface-mounted devices such as SOJ, PLCC, (x)QFP, (x)SO's, LCC's, QFN's and LGA's with pitches from 0.4mm to 2.54mm.
Yamaichi are the only Burn-In Socket manufacturer with an engineering team in Europe.
Test Contactors – these are for special device form factors or electrical and thermal requirements, Yamaichi offer a unique modular Y-RED test contactor system or a full Tailor-made contacting system.
---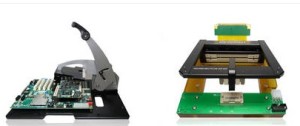 Contacting – Modules:
With both sophisticated and smart designs, Yamaichi offer adapter system that perfectly meet the standards to maintain high-speed signal integrity by means of superior and reliable contact design.
Yamaichi products include both vertical and horizontal test adaptors for both burn-in and functional testing. The applicable module standards are SMARC, COM Express, Qseven, SO-DIMM and DIMM as well as custom designs, for these Yamaichi offer tailor made solutions. Some advantages:
Reliability and Endurance.
Very high electrical performance.
Volume Test Ready.
In-Line volume Test.
Flexibility in Module size.
---
Yamaichis' European Design centre for electrical engineering of interconnectivity products and systems such as test applications, failure analysis & reliability uses the Altium Designer software for PCB design.
Yamaichis' range of products and services includes PCB design for all types of test setups and test applications. With decades of experience and know-how in contacting, placement , test philosophy and routing of integrated semiconductor components in test environment Yamaichi are able to support there customers with any challenges they may face.
---
Specialities: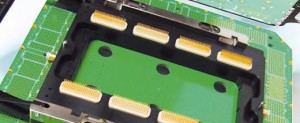 Yamaichi has the ability to offer special designs in close cooperation with there customers and according to their design work. Yamaichi have over 100 contact interfaces with multiple plunger styles for pitches between 0.40 and 2.54mm available.
The following examples give just a small overview of the wide range of Yamaichi products. There Test Solutions specialities combine conventional reliable contacting solutions with state-of-the-art-technology.
High Rel Applications:

Outstanding performance.
HF capable.
No pitch restrictions.
Integrated custom PCB designs.

Dockings:
HF Capable.
Designed for customers' own requirements.
Outstanding performance.
Integrated custom PCB designs.
Semi-Automated Test Cells:

Probe Pin technology.
Designed according to customer requirements.
Pneumatic or mechanically controlled test systems.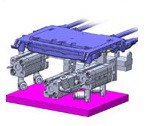 Test Fixtures for Automation Industry:
Specification and design according to customer requirements.
Contact units designed for customers' production flow.
In-Line contact unit.
---
If you need anymore information regarding Yamaichi Test Solutions please Click Here.