Harwin's M300 series is a high reliability / high performance, 3.00mm pitch connector system which has been developed to withstand harsh environments as found in Aerospace, Defense and other Industrial sectors. The M300 provides a single and dual row cable to board and board to board solution for applications using up to 10A of power in a small space envelope.
With features such as housings clearly marked with "Position 1" identifiers, and extended rear potting wall for additional strain relief. The moldings are manufactured from Halogen and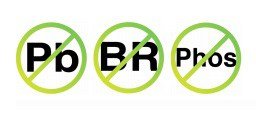 Red Phosphorus free glass filled thermoplastic and so ALL M300 Connector assemblies are RoHS compliant. They allow for optional Jackscrews for security of connection, a unique high-reliability contact design ensures the a strong signal strength during any extreme vibrations, shock or bump. They also have 3 polarising points on each component to prevent mis-mating.
Features:
Small PCB footprint
Up to 5 and up to 10 Amp versions
Up to 1,000 operations
Extremes of temperature -65 + 175ᵒC
3MM Pin Spacing
Jackscrew Security System
Prevents Damage to contacts in blind mating conditions
Keyway Polarising position points prevent mis-mating
Manufactured from Environmentally friendly materials.
Four Fingers Contact ensures connectivity in high vibration environments.
For Any more information or Specific details on the Harwin M300 Connector Range please click here for M300 Brochure