Connector Systems for Broadcast and Communications Sector
From high reliability assemblies for live transmission to compact lightweight handheld comms
Genalog's Cable Assembly Production Facility
---
With our emphasis on offering the maximum supply chain solution, the ability to manufacture cable assemblies and box builds has proved invaluable to many of our customers. The introduction of UL approval and ongoing investment in production equipment, production software and key personnel has strengthened our position in this market.
Our technical expertise and the advantageous pricing from our distribution partners, blended with our supply chain experience enables us to offer bespoke products with our second to none distribution service.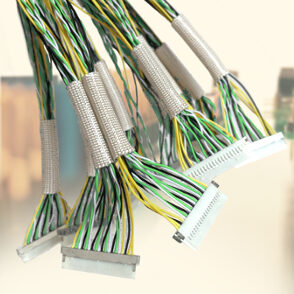 Harwin's Standard PCB Connectors
---
Industry Standard connectors
Keep your designs compact and reliable with these connectors, industry-standard compatibility with existing designs. Confidence in quality and confidence in supply with cable-to-board or board-to-board options.
Brady Labelling Solutions
---
"Brady products are not your average labels, signs and die-cut parts. Brady products perform no matter what – in extreme manufacturing temperatures, in chemicals and weather exposure, some even in electrical blackouts – providing critical information that protects premises, products and people, whenever and wherever it's needed. And we set the standards for precision, quality, durability and reliability. So when product performance matters most, Brady is the right choice"